A 2 Z Roofing Company of Silt, Colorado

Serving the Silt Colorado Area for Tear Offs, New Roofs and Roof Repairs

Welcome

Welcome to the solution for all your roofing needs! A 2 Z Roofing LLC is a fully licensed and insured roofing contractor serving The Roaring Fork Valley – Aspen to Parachute and Rifle to Meeker. Need a roof repair or an entire new roof? We are equipped to handle your roofing project and offer FREE ESTIMATES. Have an emergency? We answer and return your calls immediately. Our customers can rely on our communication. For all your roofing contractor needs A 2 Z has you covered!


About Us

A 2 Z Roofing LLC is a family owned and operated roofing company located in Silt, CO with 17 years of experience in the Valley. We serve the Western Slope and the Roaring Fork Valley from Aspen to Parachute, Rifle to Meeker and further, with clean, reliable, and fast quality work using only the best products and materials. We offer FREE ESTIMATES, meaning at no cost to you, we will come evaluate your roof, provide our honest and professional opinion, and send you a competitive estimate promptly.


Our Roofing Specialties

We specialize in residential roofing services and offer a 5-year warranty on most projects. We provide roofing services in:
• Tear Offs
• New Construction
• Re-roofs
• Roof Repairs and Maintenance
• Roof Inspections
• Architectural Asphalt Shingles
• Pro-panel Metal Roofs
• Standing Steam Metal Systems
• Single-ply Membrane Flat Roofs
• Skylights
• Snow and Ice Removal

You can count on our experienced roofing professionals to provide a quality product. We take pride in each and every one of our roofing projects by using excellent craftsmanship to ensure a perfectly functioning roof system.


What You Can Expect

At A 2 Z Roofing, our customers are our neighbors and customer satisfaction is our number one priority. We strive to offer exceptional service and professionalism. We offer honest competitive pricing, A+ installations, knowledgeable staff, and excellent communication with a 100% customer satisfaction guarantee.







A 2 Z Roofing Company Portfolio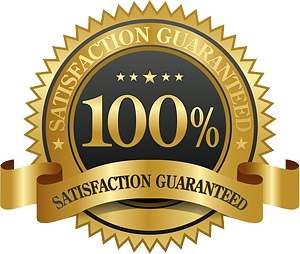 • 100% Satisfaction Guarantee!
• 5 Year Warranty on Most Projects!
• Over 17 Years Roofing Experience!
• Fully Licensed and Insured!

Our Silt Colorado Roofing Company serves Aspen to Parachute, Rifle to Meeker – The Roaring Fork Valley, CO and The Western Slope of Colorado.